Are you in need of a custom website for your business?
Look no further than Porta's Web Development Services!
Professional web design services
We are a team of experienced web developers and designers who specialize in creating unique, functional, and visually appealing websites for our clients. Whether you need a website for your small business, personal blog, or online store, we have the skills and expertise to make it happen.
Our web development services include custom website development, website maintenance, and E-Commerce development. We work closely with you to understand your business goals, target audience, and desired features, and then use that information to create a website that meets your needs and exceeds your expectations.
Unique Design
With our custom web development services, we can create a unique and fully personalized website for your business or personal use. Our team of experienced developers will work closely with you to understand your vision and goals, and will use the latest technologies and techniques to bring your website to life.
E-Commerce
Our E-Commerce development services can help you launch and manage an online store that is both user-friendly and secure. We can assist with everything from choosing the right platform and setting up payment processing, to designing and implementing a sleek and functional online shopping experience.
Website Maintenance
In addition to building new websites, we also offer website maintenance services to keep your website running smoothly and efficiently. This can include tasks such as updating content, fixing bugs, and providing security enhancements to ensure that your website remains safe and secure.
Easy Customization
At Porta's web development services, we are committed to providing high-quality and reliable services to our clients. We understand the importance of a well-designed and functional website that is customized to your business's needs, and we are dedicated to helping our clients succeed online.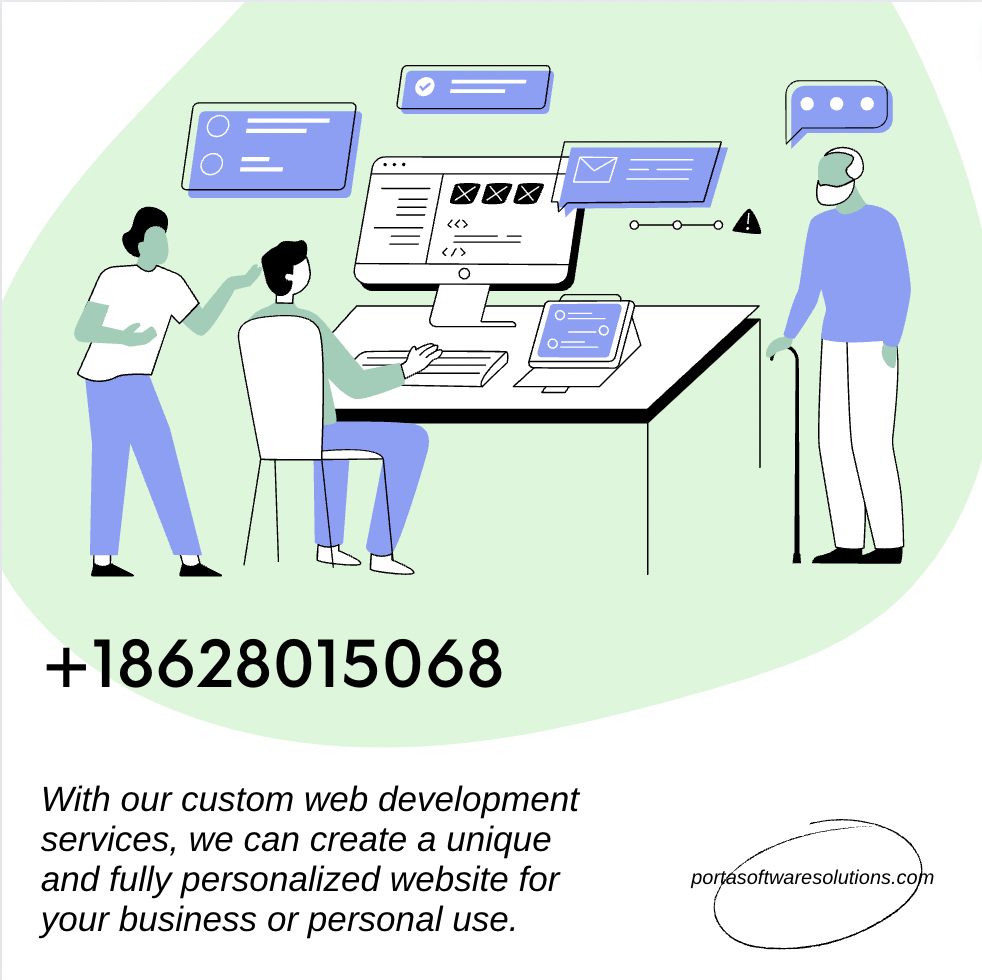 What People Say?
Have been working with Vincent for a couple years and nothing but good things to say. Highly Recommend Porta Software Solutions for all website related work.
We highly recommend the web development services provided by our business. Vincent is experienced and knowledgeable, and they helped us create a custom website that perfectly reflects our brand and meets all of our needs.
---
---